Our Department

Mission
The mission of the Cobb County Department of Emergency Communications is to provide excellent and professional service to the citizens, visitors, and public safety responders of Cobb County. We fully understand the foundation of our profession is service, and we strive to provide this to our citizens at the most superior level possible. We will provide this service in a prompt, courteous, and professional manner, striving for efficiency. We recognize that our ultimate success in this mission is tied directly to the spirit of cooperation and teamwork between the public safety agencies, the Emergency Communications Center staff, and the residents and visitors of Cobb County.
---
Values
Integrity
Service
Pride
Teamwork
Open Communication
Innovation
Diversity
Positive Work Environment
---
Director's Office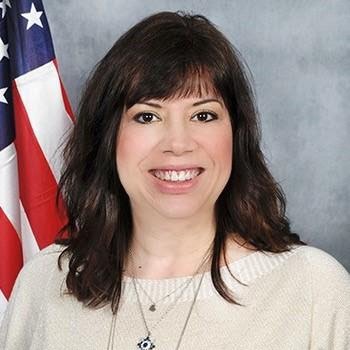 Director Melissa Alterio
Melissa currently serves as Executive Director for Cobb County Department of Emergency Communications (E911) which is the 3rd largest Center in Georgia. She has a BS in Psychology & and MS in Criminal Justice/Public Safety Leadership & over 33 years of experience in the 911 community. She is an Adjunct Instructor with APCO International, Vice President of the GA 911 Director's Association, Board Member for Georgia APCO & has achieved the Registered Public Safety Leader (RPL) and Certified Public Safety Executive (CPE) designations. Melissa is a recognized 911 subject matter expert who has presented at various national dispatch conferences around the Country, speaking on a variety of leadership principles. Her passions are to be a mentor, coach, leader and positive role model to members of the 911 community: encouraging and training the next generation of 911 leaders. In her spare time, Melissa enjoys family gatherings, volunteer work and quality time with her dog.